English Diary: We Went to Tsukiji Fish Market 20220604 #111
Hello everyone. Thank you for coming to my channel. My name is Mai, and you are listening to Everyday English Note. This is my English diary for the 4th of June 2022.
Yesterday, I went to the Tsukiji market with my family. Tsukiji market used to be the biggest food market in Japan, but it was relocated to Toyosu in October 2018.
So we went to Toyosu to buy some fresh fish, but we were told that they no longer sell fish to ordinary people. The Toyosu market is a proper wholesale market. They exclusively sell their goods to traders only, which was shocking because we went there to buy some fish.
They have a section where visitors can watch the tuna auction, but it was too late for it. We arrived there about 9:30 and the auction was finished. If you want to see the auction, you need to go there early morning as they start it at about 4:30.
We got disappointed a lot and decided to go to Tsukiji. The fish market was moved out of Tsukiji but there still are lots of shops and restaurants that serve normal guests.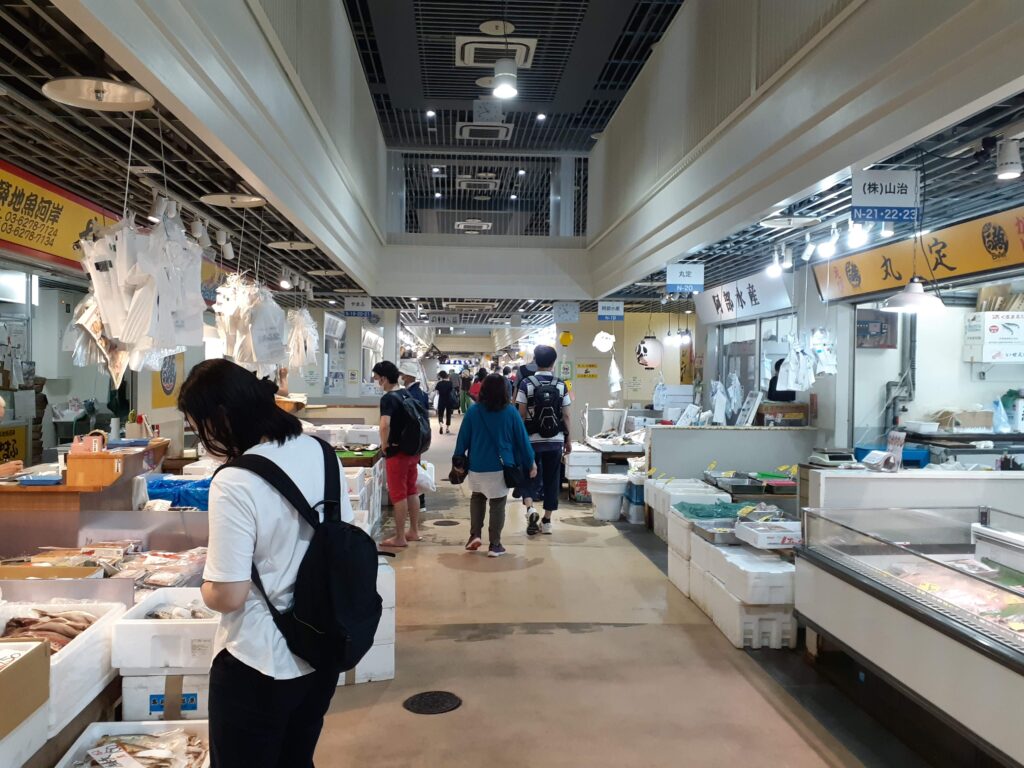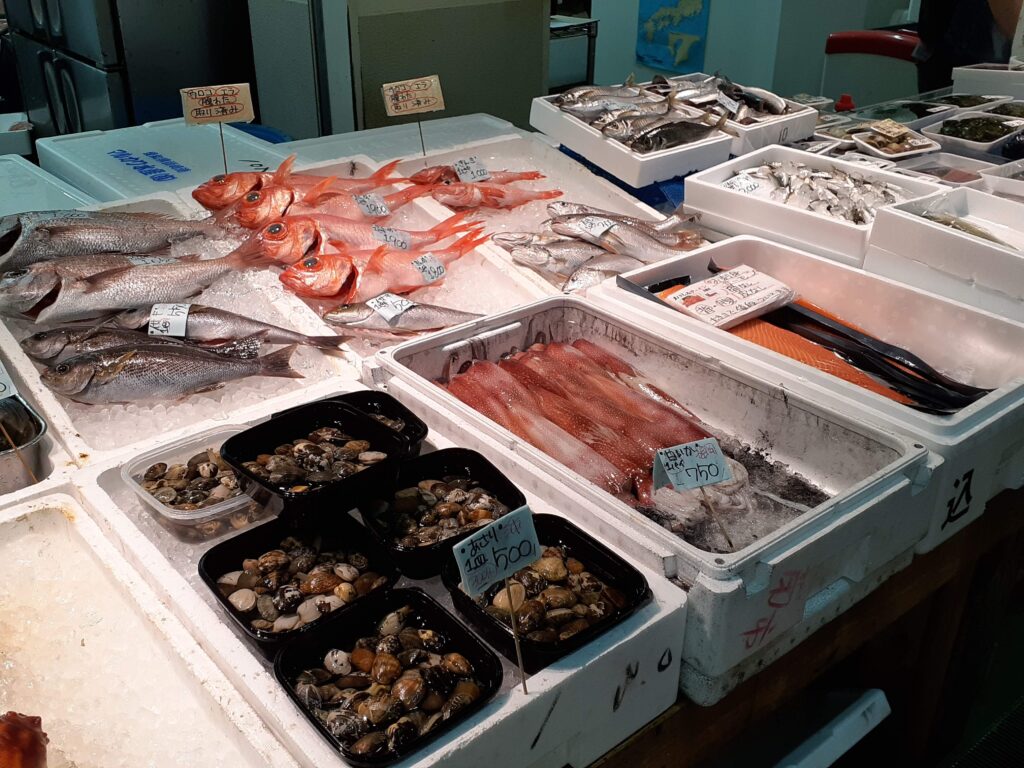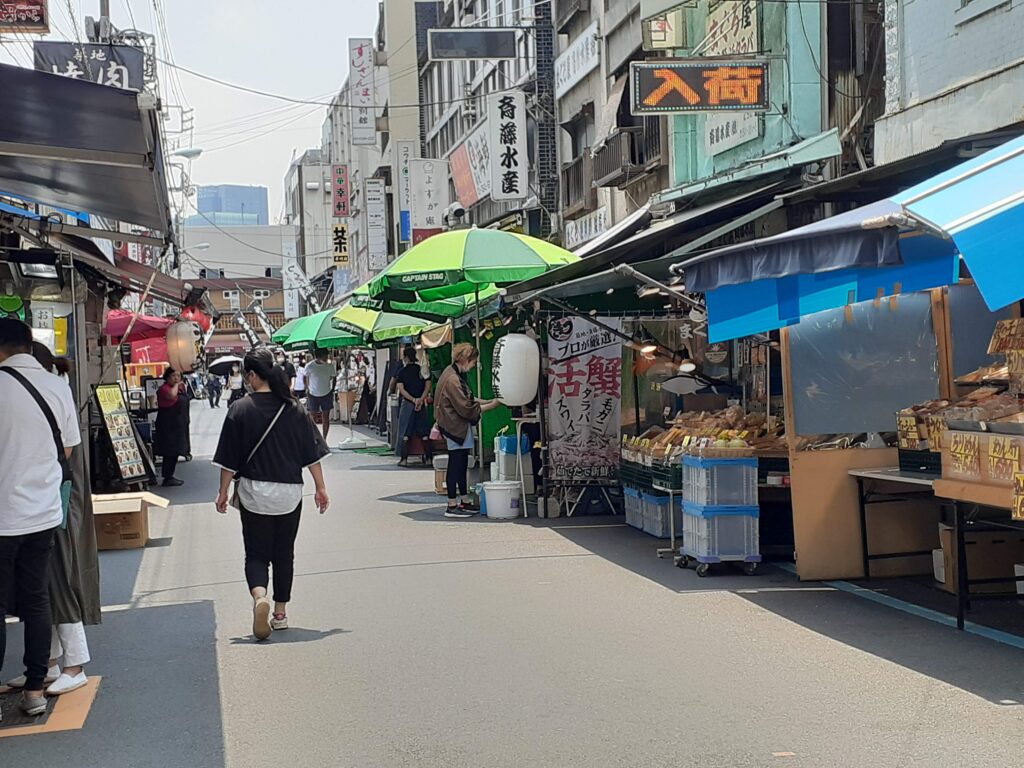 You cannot see the Tuna auction in Tsukiji anymore, but there are many shops that sell fresh food. My father used to work in a fish section of a supermarket. So he chose some fish and shells to prepare for Sashimi.
We also had lunch in Tsukiji. There are all different kinds of restaurants. We went to a Sushi restaurant where the food was not cheap, but its quality was good.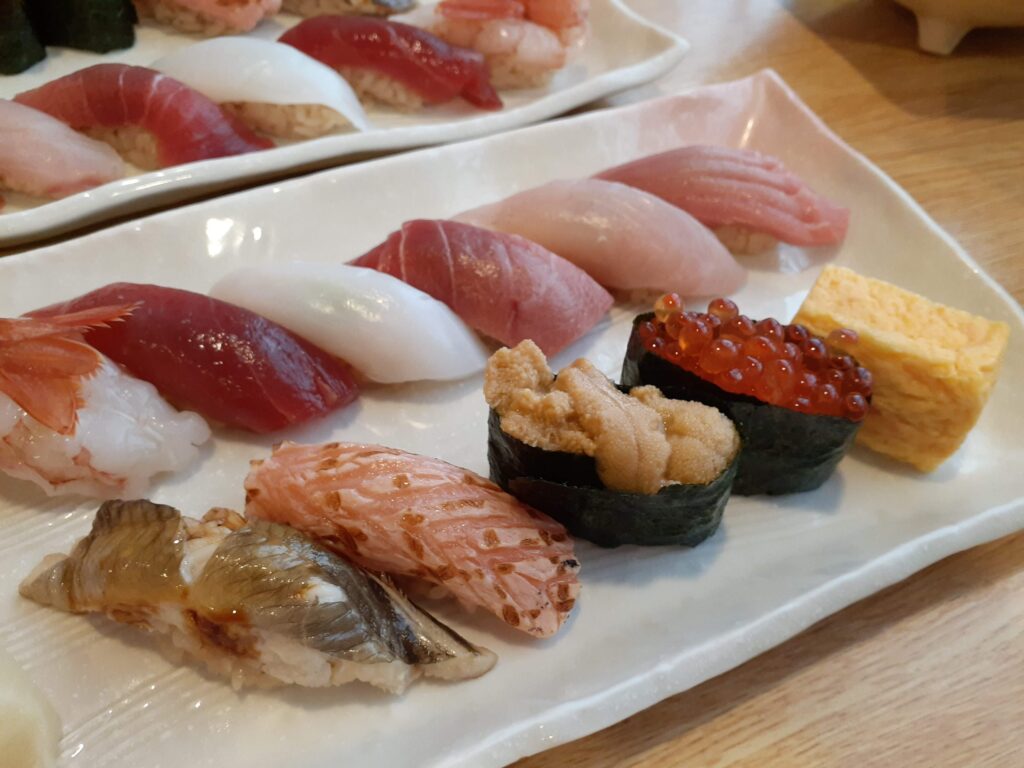 After lunch, my parents straight went back home because they had fresh fish with some ice. My sister and I went to one of the most famous shrine in Tokyo, Meiji shrine. But when we arrived at the nearest station to the shrine, it was raining heavily. We didn't realised that it had started raining until getting out of the station because we were travelling underground.
We meant to walk form the station to the shrine, but I didn't have an umbrella. Even if I'd had one, we would have got soaking wet. The rain was so heavy and there was thunder too. So we decided not to go to the shrine and went back home.
In the evening, my dad prepared Sashimi with the fish and shells that we bought at the market. They were very fresh and tasty. My sister and I stopped at the Sake shop on the way back, of course, and I enjoyed the last dinner of my stay in Japan this time.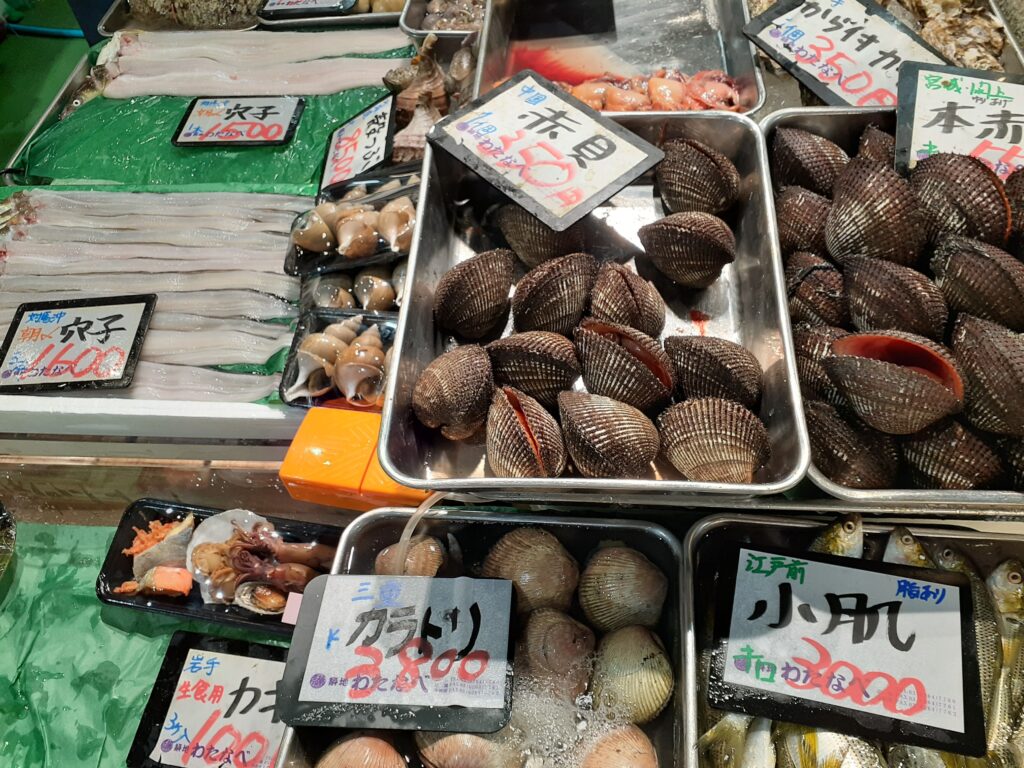 Today, I will be heading back to my home in Canada. My flight is 17:30 and I booked a taxi to Narita airport. I normally don't use taxis, but this time, airport limousine buses are not in service because of the pandemic. It would be very tough to get Narita airport from home by using only public transportation. There are not many lifts in stations in Tokyo and I have two heavy suitcases to carry all way to the airport. I would have to take a bus and two trains if I didn't take a taxi. I don't think I will be capable to do that.
I will do the final packing this morning. My taxi is supposed to arrive at the entrance of our apartment at 12:30. I hope they will come on time.
Alright, that's all for now. Thank you for listening and I hope you enjoyed this episode. If you want to see the English script of today's episode, please visit my website, everydayenglishnote.com.
Thank you again, and have a good weekend. Until next time, goodbye!
---